Survey Control Points
The cutting edge technology...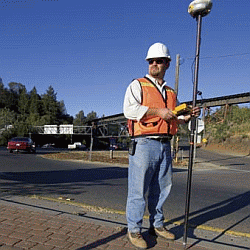 Ard specializes in development, measurement and analysis of horizontal and vertical control networks using GPS and conventional surveying techniques.
Ard also specializes in providing GPS base stations and Ground Control Points for photogrammetric aerial surveys.
Comprehensive reports are produced showing residuals and final co-ordinates. The data can be produced in any user defined datum.
The Company will also design, manufacture and install survey monuments to the clients specification.